Welcome to Afri-Berry. We are proud to be a wholly black owned, multi award winning, manufacturer of high end repair organic skin and hair solutions that demonstrates positive results to the end user.
The private label skin and haircare division was developed out of customer's needs for high quality, organic-based skin and hair care products produced in smaller batch runs.
Our aim is to inspire and encourage through our heartfelt story which left Mrs Relebohile Moeng (Afri-Berry–Founder and Director) with 150 stitches on her face after a severe and tragic accident which led to the establishment of Afri-Berry Skincare, Body and Hair care products.
We will further encourage our end-users to choose and use our products to experience a positive change in their Skin, Hair and Body's transformation through our organic and vegan exciting product range.
Stay in touch, you will be privileged to information about our new products, promotions and discount on offer, the use and benefits of our products, and most importantly, where and how to buy our products.
We remain true to self, from source to bottle.
Afri-Berry
Powered by Nature, Proven by results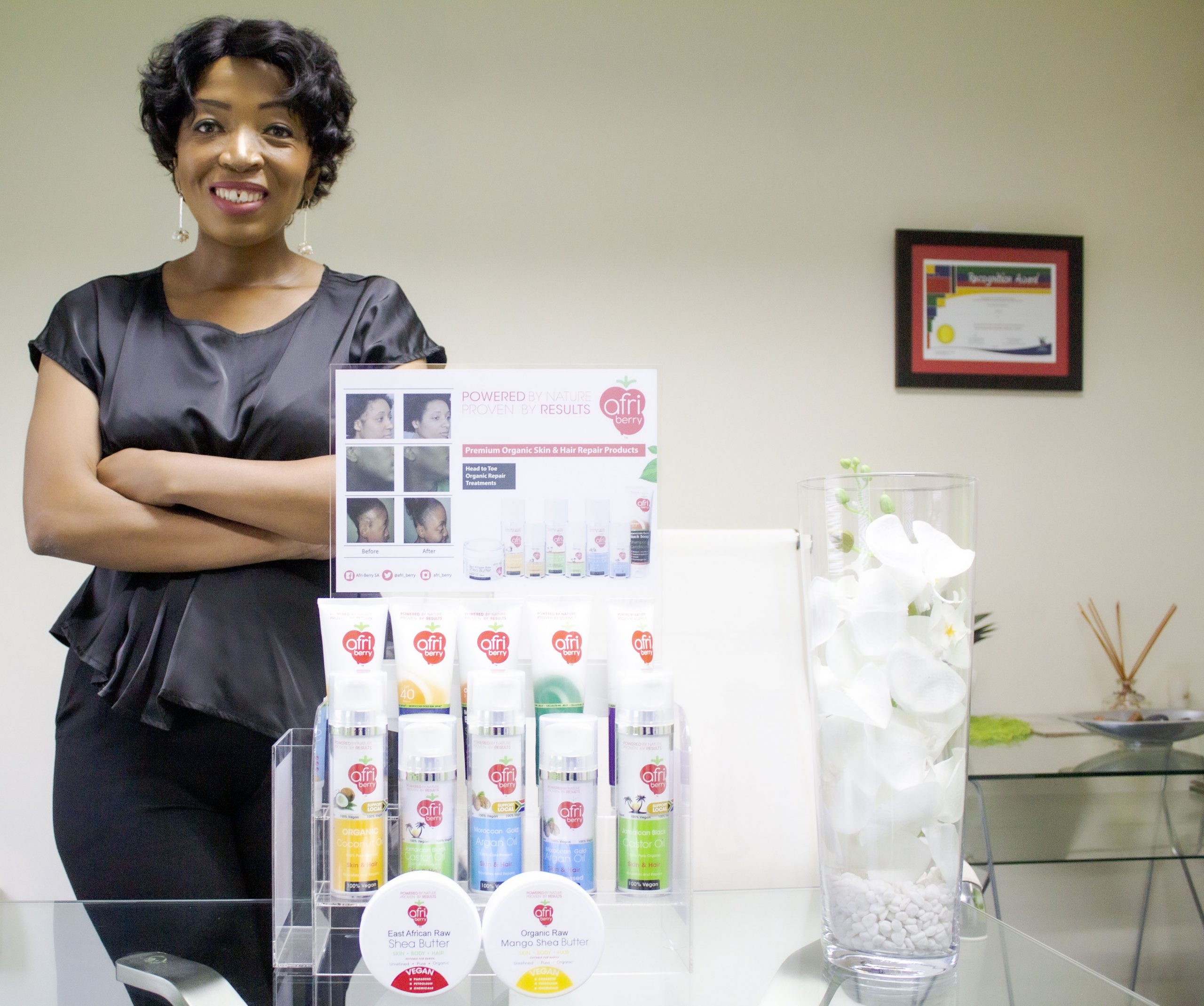 Director-founder: Relebohile Moeng